It's our last night in this house.
If I stop to think about it I will burst in to tears.
And I probably won't stop.
I don't want to be here anymore but I don't want to leave.
I just want to be there.
I tell myself it's not "our house" anymore.
It hasn't been for a long time.
Most of our belongings are packed.
The walls are blank once more.
Memories echo in the emptiness.
Moving.
Moving on.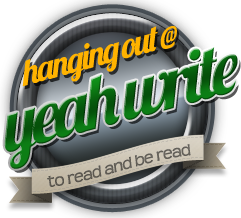 THE most supportive
community
of rock star writers in existence!