**I was thrilled when Farrah invited me over to her house today. I'm talking about twins and moving tips here. Stop on over and share your moving tips and survival stories with us.
She's getting ready to move on and I'm re-posting a little something I wrote on our last night in our beloved home.
It's our last night in this house.
If I stop to think about it I will burst in to tears.
And I probably won't stop.
I don't want to be here anymore but I don't want to leave.
I tell myself it's not "our house" anymore.
It hasn't been for a long time.
Most of our belongings are packed.
The walls are blank once more.
Memories echo in the emptiness.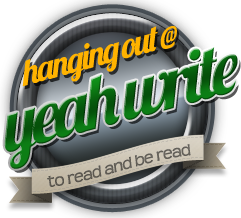 THE most supportive community of rock star writers in existence!