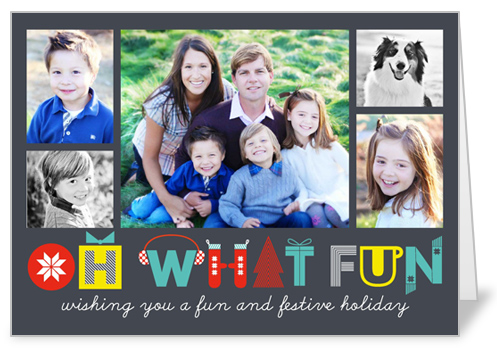 For me, it starts as soon as the turkey and green bean casserole are cleared from the Thanksgiving table. It is the magical kickoff to Christmas-The Writing of the Cards.
As a teenager I would pop my John Denver and The Muppets Christmas Together cassette into the boom box, grab a box of cards and start signing them for my mom. I loved rushing home from school on cold December days and being greeted by an overflowing mailbox of cards and letters. I read every last one of them-even from people I never met. I felt as if I was being given a glimpse into their lives.
My favorites were the photo cards. Back in the day, only an elite few sent photo cards. I think some people might have thought it a bit pretentious but I was awestruck by them. It required a photographer, a trip to a studio, special orders and outrageous prices. I wanted to send photo cards when I grew up.
Thanks to technology sending photo holiday cards is much easier and affordable. Circumstances prevented us from sending out cards last year and I was crushed. Devastated.
I am making up for it this year with fantastic cards from Shutterfly. And no more dashing to the post office on Christmas Eve to mail my cards. This year I am planning ahead. My favorites are the photo collage cards and I'm trying to narrow down my favorites.
Won't you help me decide?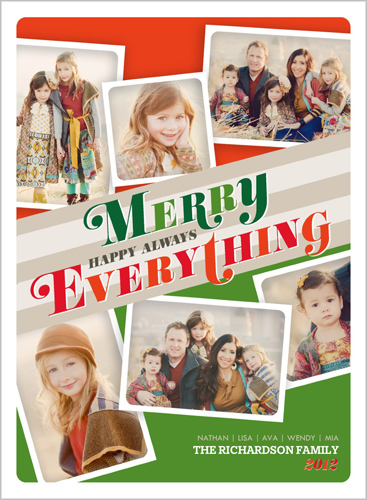 Simple and sweet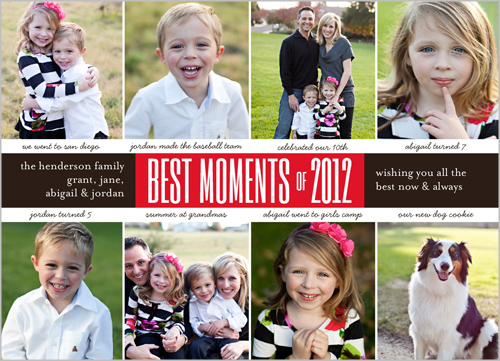 This would be great for capturing the highlights of the year.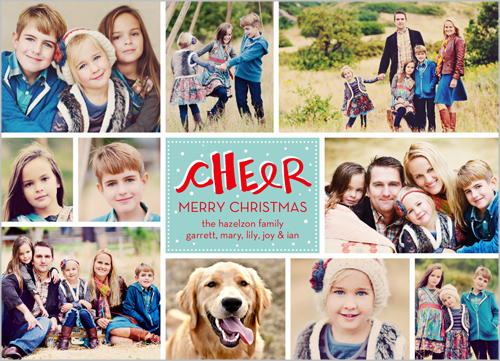 Love how many photos this card features!